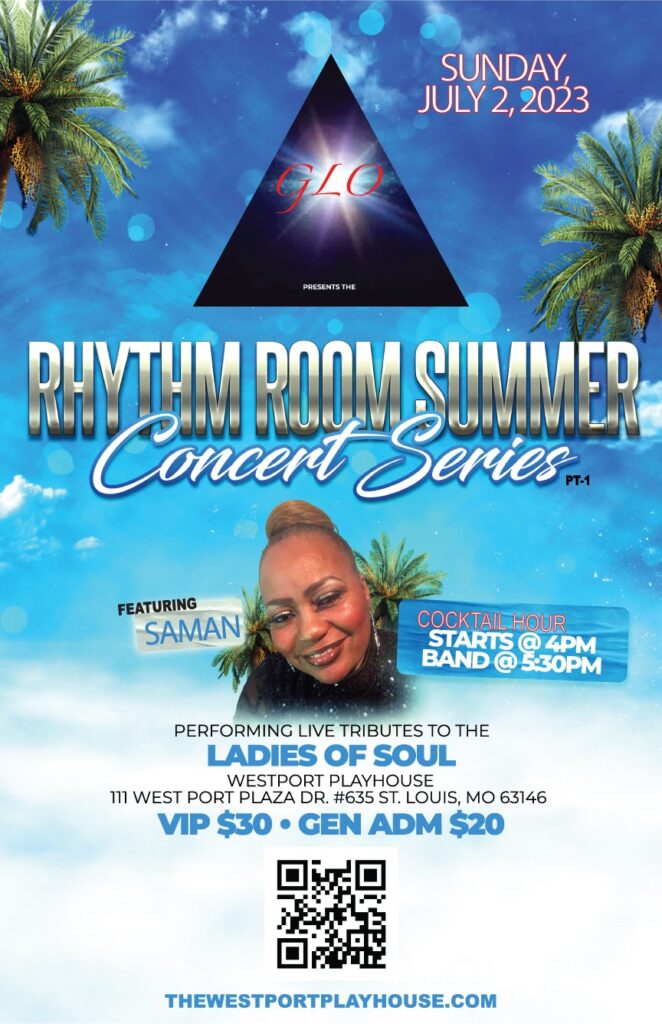 Rhythm Room Summer Concert Series Part 1: Ladies of Soul
Join us for an unforgettable night of music as GLO presents the Rhythm Room Summer Concert Series : A Tribute to the Ladies of Soul!
Experience the magic of "Saman" paying homage to the legendary artists. Mark your calendars for Sunday, July 2nd at the Westport Playhouse. Prepare to be captivated by incredible performances and witness the spirit of the Ladies of Soul come alive on stage.
Immerse yourself in a celebration of iconic music and legacy. Don't miss out on this one-of-a-kind tribute concert.
Cocktail Hour: 4pm Showtime: 5: 30pm
VIP Seating $30 | Gen Adm $20
**Note** Total Ticket Prices are $35/$25 – there has been a $5 fee added to cover sales tax, ticket system cost and facility maintenance.

Starting July 2, our 4 part Summer Concert Series will bring family, friends and everyone in between together for an evening of fun, music and live entertainment. Featuring tributes to R&B, Soul, Funk, Pop, Reggae, Blues and Jazz music.